Russians are really incredible in their ability to think creatively. I made a short list of practices that appeared in Russian libraries during the isolation period. There are cases that repeat world practices, and there are special cases that can inspire you to create your own projects.
1. Tales by Phone
Poster says: "Call us and we will read your child a fairy tale!"

The most popular case of this covid season in Russia is "the Tales on the phone". The idea is very simple: you can call the library, and one of the librarians will read a story to your (or someone else's) child. As a rule, the reading lasts from 20 to 60 minutes, the book is read to each child individually, or they read what they ask.

The idea is very simple, but at the same time it resonated in the hearts of many patrons: now the librarians who have come up with this idea are called on radio and TV, almost all the mass media have told about them and the Minister of culture mentioned them as an example of successful practice during the COVID epidemic.

The authors of the project said that they are preparing to launch a volunteer school to train librarians who read by phone, and in the meanwhile, more and more other libraries in Russia are joining the project.


2. Poetry Slam Online

During the quarantine, the number of online music concerts has increased dramatically. Everyone around us started going online, and we immediately realized that this was a chance to gather in one place (virtual) people from all over the country and not only. We decided to try to work with poetry, and the project "Link" (online concerts for poets) was born.

It looks like this: several poets gather at the appointed hour in an online room. We use WhereBy because it looks cooler than Zoom. The hosts announce the poet, the poet reads his poems for 10-15 minutes, all this mixed with casual communication.

The broadcast takes place in social networks, the apartment owners have tens of thousands of views. Now more and more libraries are joining the project and offering their own formats, including: literary discussions, storytelling evenings, and so on. I described this case in more detail at the link.


3. Online Festivals

Few people today can be surprised by an online lecture or master class. Another thing is that if you collect a lot of such events, it is quite possible to get a full-fledged online festival. This is very convenient, because instead of advertising several small events, you can advertise one large festival and it will provide an audience to everyone.

Let's give an example of a couple of the most striking cases from Russia. So the Russian State Children's Library made a festival "Just Space 2.0", for the Cosmonautics Day. All events were held online, and among other things, the audience had the opportunity to communicate with real cosmonauts and ask them questions live.

Another example is my case — festival "the Color of Magic", dedicated to the birthday of Terry Pratchett, lasted almost a week and was also all online. One of the most important lessons of this festival is that the fan community of a certain literary universe is ready to participate in the organization of such events, to attract it's audience, which is very convenient. More information on this case — at the link.


4. Digital Magazine
Top digital library magazine could be translated as LibRemote

For one of the capital's library systems (this is an association of 30-35 libraries), the epidemic has become an important signal for bold personnel reforms. For example, they decided to create an interlibrary editorial office consisting of regular librarians. What for? To create high-quality content that has become a bargaining chip in our information age.

How did they manage to do this? The system's management announced a competition to join the editorial. Any librarian could participate, you had to complete a creative task, including writing an article on a given topic. In this way, they managed to select 7 of the most talented librarians, who formed the editorial office.

The editors began to publish articles with enviable regularity and high quality in an additional section of the library system's website. Short summaries of articles are published on social networks, directing visitors to the site, as well as attracting new patrons to the library's services.

Online content have become the basis for the success of the most advanced libraries in Russia, for example, colleagues from Yekaterinburg make interactive longrides on various topics, flipping through them, even if you do not know the language: https://events.bgekb.ru/


5. Audiobooks + clean hands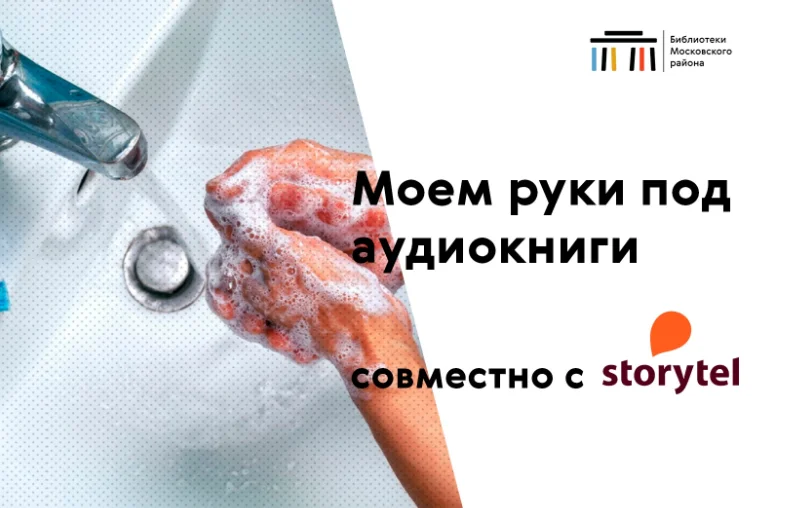 It would seem like it can be linked to audio books and the epidemic of the coronavirus? As it turned out, it was very simple: in one of the russian libraries, the employees suggested collaboration to the Storytel audiobook service with the idea and the service agreed.

The fact is that the librarians selected passages of 30 seconds in length and made a special selection that is convenient to listen to while washing your hands. While you wash your hands, you are listening to a new excerpt that Storytel provided for free for such a small project. At the moment, several such collections have been compiled.


6. Working with Elderly Patrons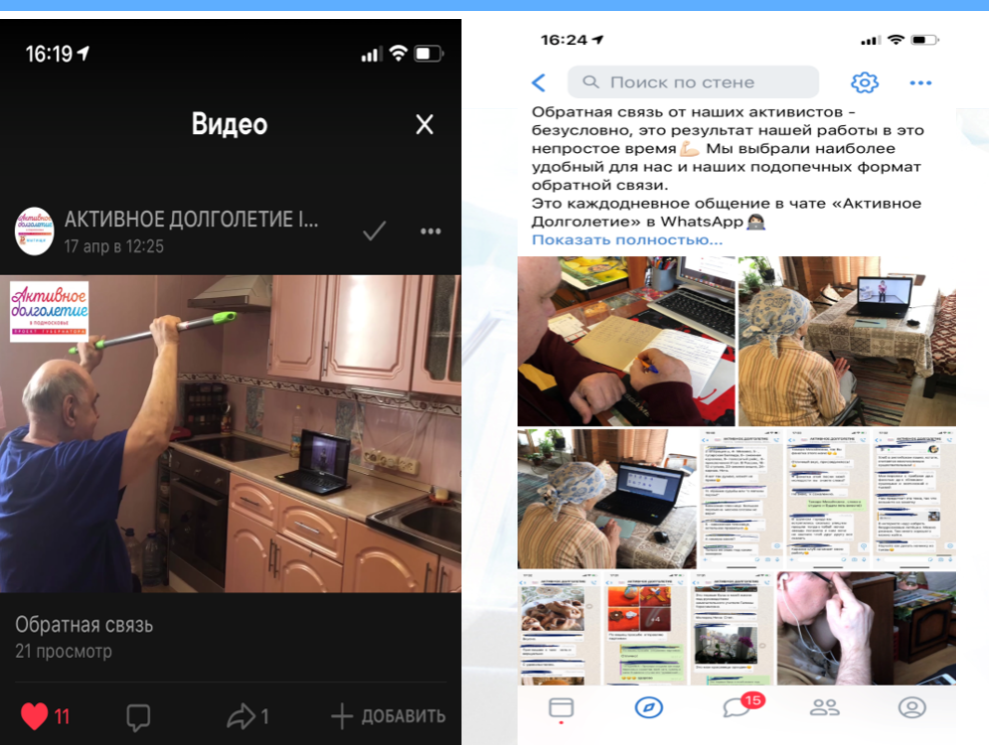 Working with the elderly is the most serious challenge during the coronavirus epidemic, precisely because it is extremely difficult for this category of citizens to master digital services. It turns out that there are not so many elderly people in social networks. And so WhatsApp chat has become the main tool for working with them: it is much simpler and more intuitive, because unlike complex social networks, messengers have almost no complex functions, and a very simple chat. And this made it for specialists to invite participants much easier.

But most of all, of course, relatives of the elderly and volunteers helped. On social networks, there were calls addressed to relatives of elderly people to help the older generation understand the technology and connect to WhatsApp chat. Usually they call to connect their grandparents to the chat. People are willing to help.

As a result, chat rooms are used for communication, flash mobs are organized, and, of course, a variety of online activities for the elderly are recorded, the most popular of them are cooking classes, foreign languages, and dancing.


Bonus. Offline

Listen. It is clear that online is not for everyone. But there are things offline that you can offer to colleagues who do not have a very soul for live broadcasts. So the employees of common library in Moscow decided that it would be nice to call their readers, especially those who are older, to find out, you will not believe it! — whether they are all right, whether they know who to turn to for help during self-isolation. Just like that, without hesitation, they picked up and began to call those who had books on their hands, or who often visited the library. This is probably exactly what you can do with the exception of the streams and podcasts.